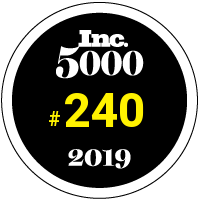 At Energy Ogre we have been repeatedly awarded for both our culture and business performance.
Energy Ogre is voted one of the best places to work in Texas, because we put our people first. While we love our bots, our team drives our business. We've got hard-working, friendly people; we enjoy coming to work, and seeing our work realized. You'll be given the tools, resources, and professional support to ensure your success. We're on a mission to ogre-haul the electricity industry, and we'd love for you to join us!

Life at Energy Ogre is exciting! We've got lots of new projects in the works, providing electrifying solutions to the marketspace and improvements to our member experience. Our Ogres learn from each other and work together to achieve our mission. We pride ourselves on our diverse team and contributions from many different backgrounds. Best of all, every one of our Ogres can participate in brainstorming and implementing solutions.
---
Location: Greenway Plaza, Houston, TX
Posted On: 07/09/2019
We are looking for a member care specialist to join our team of Ogres in Houston! Energy Ogre has the best members, and providing them with a high level of service to each and every one of them is our number one priority. We love speaking with our members on the phone and via chat, social media and email, and the level of our service has earned us an A rating with the BBB. The Member Care team is responsible for educating Texans about our service, advocating for them, and taking ownership of their concerns from start to finish. You will play a crucial role in taking our service to the next level and in growing a solution that helps thousands of Texans every day.
Our team comprises of good natured people who enjoy coming to work every day, with a work-hard/play-hard attitude. We have a pragmatic approach to customer service: we're building a service to help people, and helpful services don't make people wait on hold.
If this sounds like something that might interest you, we want to hear from you.
What you'll bring
A good attitude, a sense of humor and the desire to learn
An appetite for speaking with and helping people
A desire to take something that's always been done a certain way and make it simpler
A sense of ownership when working on a task
Familiarity with the retail electricity business
Experience working in a support role, preferably at a call center
What we'll bring
A team that will not only value your input but welcome it
A fun work environment
An ergonomic workspace with comfortable chairs
A free gym and a kitchen stocked with free coffee, sodas, snacks and meals
Medical and dental health benefits and other insurance coverage
What we'll do together
Build a brand with a focus on service that helps tens of thousands of people
The Benefits
---
Medical and dental benefits
401(k) with 100% match up to 5%
Relocation assistance
Paid time off and remote time
Paid parental leave
Flexible work hours
On site gym
On site gourmet deli
Good coffee and espresso machines
Kitchen stocked with free sodas, snacks and frozen meals
Ergonomic workstations with comfortable chairs
Latest software development tools in the market
Movie nights and fun company events
Friendly work environment