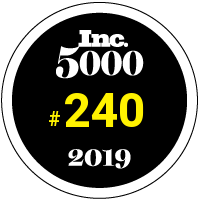 We are currently accepting applications for Energy Ogre's 2020 Internship and Fellowship programs! Submissions are due by December 1st, 2019 11:59pm CST.
Join the Ogre Clan!
Energy Ogre is voted one of the best places to work in Texas, because we put our people first. While we love our bots, our team drives our business. We've got hard-working, friendly people; we enjoy coming to work, and seeing our work realized. You'll be given the tools, resources, and professional support to ensure your success. We're on a mission to ogre-haul the electricity industry, and we'd love for you to join us!

Life at Energy Ogre is exciting! We've got lots of new projects in the works, providing electrifying solutions to the marketspace and improvements to our member experience. Our Ogres learn from each other and work together to achieve our mission. We pride ourselves on our diverse team and contributions from many different backgrounds. Best of all, every one of our Ogres can participate in brainstorming and implementing solutions.

If you this interests you, please investigate our available full-time, internship and fellowship positions.
---
The Benefits
---
Medical and dental benefits
401(k) with 100% match up to 5%
Relocation assistance
Paid time off and remote time
Paid parental leave
Flexible work hours
On site gym
On site gourmet deli
Good coffee and espresso machines
Kitchen stocked with free sodas, snacks and frozen meals
Ergonomic workstations with comfortable chairs
Latest software development tools in the market
Movie nights and fun company events
Friendly work environment
2020 Internship Program
Energy Ogre is leading the future of electricity management in deregulated markets. Our diverse team of energy industry experts, data scientists, and engineers from all fields work together everyday to create data-driven solutions with the latest technology. For our internship program, we are looking for students interested in joining our mission to revolutionize energy management for homeowners.

Our team is constantly learning, creating, and solving problems. Energy Ogre is always seeking to develop the next generation of leaders. Our 2020 intern cohort will work on exciting projects with actual business impact and participate in professional skills training. They will also have opportunities to learn from one another and interact with experts in the fields with our Lunch & Learn with Executives series.

Successful applicants strive to excel in group and individual projects. Ideal intern candidates are expected to be proactive, results-oriented, meticulous, and independent. All interested parties should submit a resume and cover letter to recruiting@energyogre.com with subject line "2020 Internship Program" by December 1st, 2019 11:59pm CST.
---
Available Roles:
Business Data Analyst Intern
Programmer Analyst Intern
QA Automation Engineer Intern
A Day in the Life as a Business Analyst Intern: William Grimme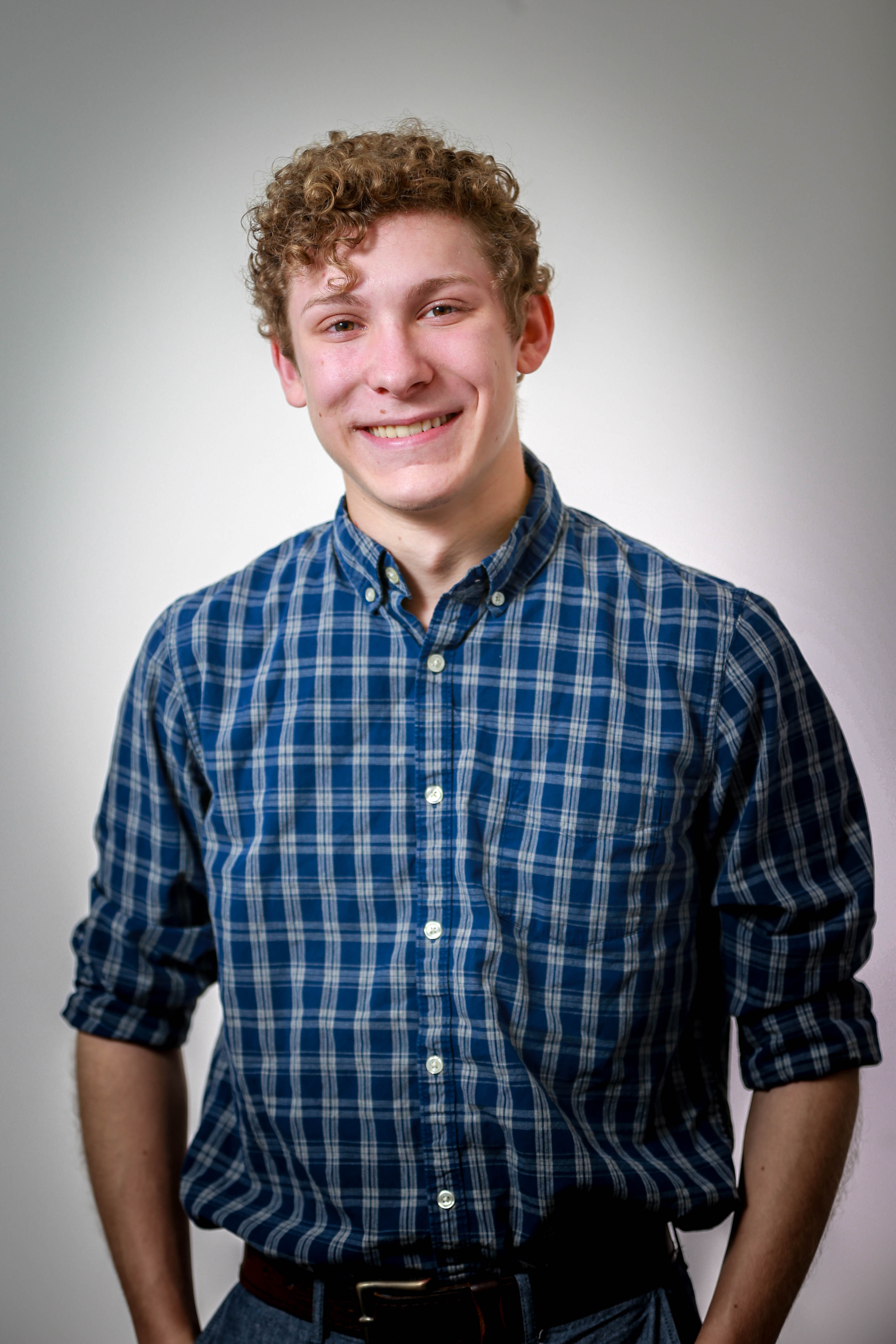 William Grimme is a Senior at Rice University double majoring in Mathematical Analysis of Economics and Theatre. He plans to continue to learn about emerging markets either in graduate school or through work in the private sector, and is grateful to Energy Ogre for the opportunity to witness and participate in such a unique market space. Outside of work, he enjoys playing board games, rock climbing, and creating theatre.
9:05am: Arrive at the office. Put down my bag at my desk and grab a cup of cold water and a cup of coffee with a single hazelnut creamer.
9:10am: Check that the data experiment I ran in R overnight successfully finished, and sanity-check results. Generate and document summary statistics, and then spend some time playing around with the new information that I have.
10:30am: I need a new way to represent the information from the most recent data experiment, so I research data visualization methods. I settle on a 2d-histogram, and figure out how to code it into R, and build a function to speed up the data visualization process.
11:00am: The function breaks. I question whether I'm saving myself any time at this point, but decide to keep going. I figure out the issue, and format the graphs for tomorrow's team meeting.
11:35am: I say goodbye to my fellow interns and go grab some half-price kolaches before the bakery closes at noon. I take some time to play Pokemon Go on the way back to the office.
12:13pm: As I pass the fourth floor (office gym) on the elevator ride up to the office, I think about how I told myself I'd work out this summer. Whoops.
12:15pm: I check in with my manager and discuss next steps in bringing the algorithm I've built into development. She suggests an additional data experiment to check for fidelity, and I write it up in R. I leave to get more water.
1:10pm: By the time I get back to my desk, someone has stolen all of the intern's Coding Ducks and put them in a ritual circle around a significant larger rubber duck. I point it out to the other interns, retrieve my duck, and hope I'm not inviting some kind of aviary curse.
1:30pm: I parse through the results of the new data experiment and try to standardize the way that I'm storing information. I try to keep up on banter-- people tend to congregate outside an office near where I sit.
4:15pm: Woah. The next time I look down at the clock, the day's almost over. I finish up the analysis and write a longer loop that can run overnight. I document what I've done for the day and save my work.
5:10pm: I take the elevator downstairs to head home. I consider working out, but think better of it.
A Day in the Life of a Programmer Analyst Intern: Xu Guo
Xu is a Computer Science master student with a business background at Rice University. Xu is always focusing on process improvement using technology. She is most interested in Machine Learning and Computer Vision. At Energy Ogre, she has spent her summer with the Bill Parser Project, which is a process automation which could highly benefit the operation team with new member enrollment process.
9:00 am: Arriving at the office, open the computer and get a cup of coffee or hot tea from our amazing coffee machine. The milk froth packs are great!
9:30 am: Start with yesterday's GitHub commits to find the changes I made, check the notes with tasks need to be done, open Visual Studio to find the code and start editing. The idea of new image parsing way with coordinates just came together, I need to draft it with flowchart first and see if the logic works.
10:30 am: Struggling with different ideas, some code doesn't work as expected, talk to Ben see if he has some time to listen to my ideas. It is always a good way to check your algorithms with somebody else, this process makes my mind get clearer.
11:30 am: Time to lunch, exciting moment to chat with my intern cohorts! Mostly talking about new games coming out recently.
1:00 pm: Back to work with some questions remain unsolved from morning, now get some new ideas and try implementing them. Always feels like a rolling coaster when I hit "Start" in Visual Studio for new functions.
3:00 pm: Candy Time: Get a lollipop from our lovely Office Assistant Blakely.
4:00 pm: Mentor check-in with Elizabeth; great opportunity to ask questions.
5:00 pm: Moving on with the problem, also mark the updated tasks on the notes. At this moment any code writes now will looked stupid tomorrow morning. But it's still a good time to try new ideas!
6:00 pm: Finalizing the changes I made today and leave comments, remember always pushing them to the GitHub.
A Day in the Life of a Programmer Analyst Intern: Aparna Budhavarapu
Aparna Budhavarapu is a student at University of Houston pursuing her Master's in Computer and Information Sciences. She earned a bachelor's degree in Computer Science and Engineering from Osmania University in the year 2018. She was awarded a gold medal for her academic accomplishments. She presented a paper title 'A Survey on Third Party Web Tracking' at National Conference in Advances in Information Technology in India. She loves learning new programming languages, tools and technologies and she wants to constantly keep updating her knowledge. When she is not glued to her computer, she spends her time painting.
9:30 am: I arrive at the office and I check my e-mails, slack, hangouts and GitHub issues.
10:00 am: I make a list of things that I want to get done by the end of the day and start working on them. I do data analysis and build usage prediction models.
12:00 pm: Lunch time! I usually take a half-hour lunch break with the rest of the programmer analyst interns and head back to work at 12:30 PM.
3:00 pm: By this time, I make a list of things that I want to ask Elizabeth, my mentor and I bombard her with a bunch of questions and code review requests.
4:00 pm: I grab Nutella and breadsticks and snack at my desk. I am probably the reason why we keep running out of Nutella and breadsticks.
4:30 pm: Knowledge transfer time! Around this time, Dhwanit comes over to the intern desk and talks to us about his experiences and imparts wisdom.
5:00 pm: I try to wrap up the code that I wrote for the day and save the results.
5:30 pm: By this time my brain goes into snooze mode, so I stop coding and work on documenting what I did so far.
6:00 pm: Time to head home.
A Day in the Life of a Programmer Analyst Intern: Benjamin Lubrano
Benjamin Lubrano is currently pursuing a bachelor's degree in computer science at the University of Houston. His programming background is comprised of C#, C++, and Python. In his free time, Benjamin enjoys works on his side projects, which usually involve the Unity game engine. If he's not doing that, you can probably find him playing video games. In the future, he is considering working as a game developer, but after working as a PrOGREmmer Analyst, data science greatly intrigues him.
9:30am: I arrive at the office and start my day by going over the notes I wrote to myself yesterday.
10:00am: After reading through my notes and deciding how I should achieve my goals for the day, I open up Visual Studio and start coding. The other interns and I discuss what we're working on and help each other solve problems.
11:30am: It's been a productive morning! Since it's almost time for lunch, I try to reach a good stopping point.
12:00pm: Lunch with the other interns.
1:00pm: Now that lunch is over and I've been away for an hour, I review the work I did this morning and fix it up as necessary ("What was I thinking when I wrote this?")
2:00pm: Time for the Wednesday IT meeting, this is a great time to learn more about what everyone else is working on!
3:00pm: The meeting is over, so I get back to work. By now I've achieved my main goal for the day, so I start planning out how I should implement a new feature to my project.
5:00pm: Banter with my boss and co-workers (My personal favorite part of the day), then begin laying the groundwork for tomorrow
5:45pm: Before I leave, I always like to write a daily recap, some notes for myself, and a to-do list for the next day. This helps me stay organized, which is a skill I've improved a lot this summer.
6:00pm: Time to wrap it up and go home for the evening. Traffic has cleared up by now so it's a quick drive home!
2020 Fellowship Program
Energy Ogre values potential and diversity. We realize the incredible benefits that interdisciplinary skills and a myriad of experiences can have on a team's success. Our fellowship program is designed for post-graduates or experienced professionals from other industries to accelerate their career development.

The fellowship program is centered on preparing our Ogres for a rewarding career in technology, energy, and business. Energy Ogre Fellows will receive individual mentorship with experts in the field. Along the way, they will have opportunities to learn from our team members and cultivate new skillsets. Fellows will also be able to apply their learning and skillsets on relevant projects. All fellowships culminate in completed projects that will be written-up and presented to executives.

Successful candidates must be adaptive, achievement-oriented, meticulous, and eager to learn. Fellow candidates are also expected to be excellent problem-solvers who are open to new ideas, intellectual debates, and constructive criticism. Fellowships last 9 months to 1 year with the opportunity to join Energy Ogre as full-time employee. All interested parties should submit a resume and cover letter to recruiting@energyogre.com with subject line "2020 Fellowship Program" by December 1st, 2019 11:59pm CST.
---
Available Roles:
Business Data Analyst Fellow
Programmer Analyst Fellow