The Legend of Energy Ogre
At Energy Ogre, we believe in Texas' deregulated electricity market, and its power to save an informed consumer money. While it was created to give consumers more choices and better outcomes, many in the deregulated market profit by misleading customers with confusing pricing. Having hundreds of different plans to choose from also leads to 'analysis paralysis' for consumers. The result turns a system designed to make things better into one that does a poor job helping you save money.
In 2013, we decided to create Energy Ogre to help Texans fully unlock the benefits of the competitive market. Our experts have been involved with the Texas electricity market since well before it deregulated. We've built power plants, scheduled fuel and electricity, and even owned and managed electricity providers in the recent past. Ultimately, our experience led us to build a better way for consumers to purchase electricity.
For over a decade, we developed technology and systems that drive retail and wholesale electricity businesses, and now we've put that experience to work in building something that makes the system fair for the consumer. While we dreamt of Energy Ogre for years, it took a long time to actualize the technology to accomplish our goals. We wanted to build something that would model a consumer's usage profile, to predict how much electricity they would use in a given year, and sift through the hundreds of rate offers available to them to find the one that makes the most financial sense for them. The technology to do this, and to do it at a reasonable cost, simply did not exist--so we built it ourselves.
Since then, we've gone from a handful of individuals to a large thriving company. When you call in to talk to a member care agent or use a tool on our website, you're interacting with a fellow Texan. Our office is located in the heart of Houston, one of the most diverse cities in the country, and our team reflects that. We're proud to be a team of Texans from all around the world, who are diverse in race, religion, and sexual orientation.
Fairness is at the heart of our approach: electricity deregulation was created to give the consumers more choice, which should lead to more savings, but it has not worked out that way for far too many people. Too often since deregulation started, Texans have not had access to the resources to help them make the wisest decisions in purchasing electricity.
Energy Ogre is here to change that.
Our mission
Save you money
We will select the most cost-effective plan for your unique usage.
Remove the burden
With us in charge, you'll never have to worry about your plan again.
Keep it simple
We aim for a straightforward service, with no hidden agenda or fees.
Account transparency
Your details and accounts are always a click away.
High-quality service
If something goes wrong, our team will make it right.
Keep you safe
Never fall prey to unscrupulous electricity providers again.
See How Energy Ogre Works
Meet the Ogres
A diverse team with a wealth of expertise assembled to save you time and money on your electricity bill.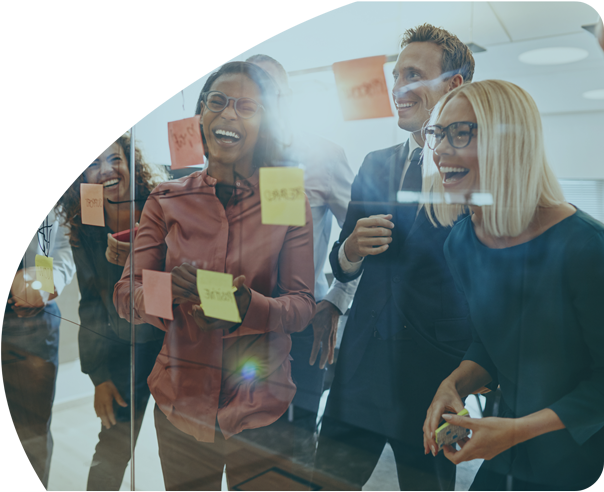 One of the easiest ways to lower your electricity bill is to make sure you're getting a good energy rate. Energy Ogre advocates for you, getting you the right plan time after time.
Energy Ogre concentrates on cutting your electric cost by understanding your use and pairing you with the perfect plan. It's all aimed at creating the biggest bargain.
¿Cómo puedes ahorrar en tu factura de electricidad? Maria Estrada de Energy Ogre ofreció sus consejos.