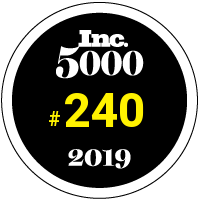 At Energy Ogre we have been repeatedly awarded for both our culture and business performance.
Energy Ogre is voted one of the best places to work in Texas, because we put our people first. While we love our bots, our team drives our business. We've got hard-working, friendly people; we enjoy coming to work, and seeing our work realized. You'll be given the tools, resources, and professional support to ensure your success. We're on a mission to ogre-haul the electricity industry, and we'd love for you to join us!

Life at Energy Ogre is exciting! We've got lots of new projects in the works, providing electrifying solutions to the marketspace and improvements to our member experience. Our Ogres learn from each other and work together to achieve our mission. We pride ourselves on our diverse team and contributions from many different backgrounds. Best of all, every one of our Ogres can participate in brainstorming and implementing solutions.
---
Location: Greenway Plaza, Houston, TX
Posted On: 07/09/2019
We are looking for a member care specialist to join our team of Ogres in Houston! Energy Ogre has the best members, and providing them with a high level of service to each and every one of them is our number one priority. We love speaking with our members on the phone and via chat, social media and email, and the level of our service has earned us an A rating with the BBB. The Member Care team is responsible for educating Texans about our service, advocating for them, and taking ownership of their concerns from start to finish. You will play a crucial role in taking our service to the next level and in growing a solution that helps thousands of Texans every day.
Our team comprises of good natured people who enjoy coming to work every day, with a work-hard/play-hard attitude. We have a pragmatic approach to customer service: we're building a service to help people, and helpful services don't make people wait on hold.
If this sounds like something that might interest you, we want to hear from you.
What you'll bring
A good attitude, a sense of humor and the desire to learn
An appetite for speaking with and helping people
A desire to take something that's always been done a certain way and make it simpler
A sense of ownership when working on a task
Familiarity with the retail electricity business
Experience working in a support role, preferably at a call center
What we'll bring
A team that will not only value your input but welcome it
A fun work environment
An ergonomic workspace with comfortable chairs
A free gym and a kitchen stocked with free coffee, sodas, snacks and meals
Medical and dental health benefits and other insurance coverage
What we'll do together
Build a brand with a focus on service that helps tens of thousands of people
Location: Greenway Plaza, Houston, TX
Posted On: 01/07/2021
Energy Ogre is a technology company in the energy industry that helps Texans manage their electricity. We shop, we manage, they save!
We are a weird fun unique pack of Ogres in search of a Full-Time Social Media Specialist with a copywriting background and an understanding of digital marketing strategy. We are looking for candidates who have successfully implemented campaigns and actions across multiple social media platforms and consistently stay ahead of the fast-pace ever-changing trends of social media.
Our current social channels include: Facebook, Twitter, Instagram, LinkedIn, Google My Business, YouTube, and Yelp.
Responsibilities include:
Develop, implement and maintain a social media calendar for all social channels to reach KPI's
Write succinct, accurate, intelligent, and creative copy to drive traffic to landing pages and push potential members through the Ogre marketing funnel
Analyze and report social media marketing campaign results
Create a social media presence with consistency in content and tone
Strategize social media campaigns to increase engagement and reach untapped potential members
Maintain the highest level of service by responding to messages, answering posts, and monitoring responses/reviews
Stay ahead of and adopt to emerging technologies, guidelines, and trending tactics
Develop, implement, and maintain a community engagement strategy to establish Energy Ogre as a community leader
Collaborate with paid ads team, BLOGRE, Say Watt?! Podcast, and management teams to perfectly time campaigns across platforms
What you will bring:
Enthusiasm, a sense of humor, and embracing attitude of our ogre ways!
3-5 years' experience managing social media accounts
Bachelor's degree in Public Relations, Journalism, Communications, or Marketing
Excellent communication, project management, and organizational skills
Knowledge of digital marketing platforms and emerging trends
Proficiency in softwares related to marketing scheduling and design
Strong writing, proofing, and editing skills
Excellent work ethic, proactiveness, and ability to adapt at a fast pace
A team player, upbeat, enthusiastic, and a self-starter
What we will bring:
An array of projects that are exciting, fun to work on, and satisfying to deliver
A team that will not only value your input but encourage it
All the tools you need to stay ahead of the curve: laptop, latest software, encouragement to take continued education courses, etc.
An ergonomic workspace with a sit/stand desk, should you want one
A free gym and a kitchen stocked with coffee, sodas, snacks, and meals
Paid Vacation (16 days + 10 holidays), medical and dental health benefits and other insurance options
The Benefits
---
Medical and dental benefits
401(k) with 100% match up to 5%
Relocation assistance
Paid time off and remote time
Paid parental leave
Flexible work hours
On site gym
On site gourmet deli
Good coffee and espresso machines
Kitchen stocked with free sodas, snacks and frozen meals
Ergonomic workstations with comfortable chairs
Latest software development tools in the market
Movie nights and fun company events
Friendly work environment